Wildlife Removal: A Pain Made Easier
Do you hear a scratching in your attic that you are pretty certain is not a ghost? Can you smell ammonia in a room that seems to creep up from the floor? Do you find droppings in places where you know your pet doesn't go? Then it's a likelihood that you have someone new that is sharing your home, and it's probably not someone paying rent. At Doggone Wildlife, we know exactly what you are dealing with. We have been in the wild and pest animal removal business for a long time. Our folks have dealt with virtually every beast out there, and with decades of experience among our trained, professional staff, we know how to handle any specific situation, from the most mundane to the most exotic.
When you live in central Ohio, the range of varmints with which you might have to deal with can be quite extensive. Our experts know from evidence like scat, nests, and behavior which one, in particular, we are dealing with, often before we even find it. But if you know the specific creature, especially if you've seen it, we can probably take care of it for you.
At Doggone Wildlife, we handle the following:
Bats
Roosting Birds
Pigeons
Geese
Muskrats
Beaver
Deer
Foxes
Moles
Opossums
And much more!
If you don't see your pesky critter on this list, make sure you contact us. We handle almost anything, and we can hook you up with resources to handle anything else.
Best Geese Removal Service
Our goose handling is second to none. These nuisance birds often harass children, potential customers of your business, or just leave their droppings everywhere, creating a minefield for people to cross. Our technique is not only successful, but it is humane, sustainable, and actually quite friendly. We use dogs. Our specially trained goose-herding dogs, descended from breeds originally bred to hunt geese, can take care of your problem. This technique is approved by the United States Humane Society as the most effective way to deal with geese flocks on both commercial and residential properties. This kind of animal removal works permanently, making the goose flock feel unsafe from predators, and forcing them to find a different place to nest. No more honking. No more hassling your friends, neighbors, or customers. Get rid of those geese permanently and humanely. We are the experts in animal control, especially those annoying geese.
Remember that wildlife removal can be a dangerous business. With diseases like rabies and distemper, you want to make certain your family and your pets are safe in their home. Wild animals can be unpredictable and dangerous. That is why you want trained professionals like ours to handle your animal control needs. We use multiple, modern techniques. Our staff care first for your family's safety, but also for the safety and well-being of the animals we remove. Our humane techniques ensure that the animal goes through minimal trauma and injury in the extraction process. If the creature is has no disease, we then work with local game and rescue resources to make certain it is returned to the wild in a habitat where it will not disturb humans. We also recommend and can connect you to services for testing the animal for diseases, especially rabies. This is why we so strongly recommend that you let professionals like us handle your animal removal needs. We have the equipment and know-how to deal with potentially dangerous creatures. Keep yourselves and your families safe. Contact us and let us take the risk.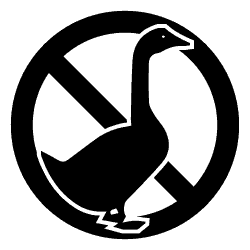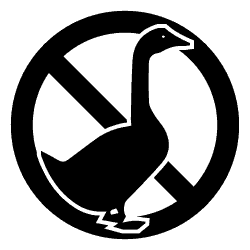 Our professionals offer humane goose and wildlife control and removal services in Columbus, Ohio as well as towns and suburbs around Columbus including Powell, Worthington, Westerville, Sunbury, Galena, Dublin, Hilliard, Upper Arlington, New Albany, Bexley, Gahanna, and Whitehall.