Wildlife Trapping in Central Ohio
Sometimes in the struggle for survival, man and beast collide in an epic battle for dominance. Nuisance wildlife control takes an individual who specializes in this field because handling rabid bats and raccoons can be dangerous for both you and your household pets.
Many people think a rabid raccoon is any raccoon out during daylight hours, but that's not always true. Rabid raccoons will have difficulty walking straight. They love cat food, and if they learn of an opportunity to eat from the cat dish, it could ignite a confrontation between your beloved furry pet and the friendly neighborhood burglar. Even if it doesn't, it means raccoons could be visiting more often because you've provided them with a consistent food source. Always bring the cat food in from the porch after dark to stop Swiper from getting fat off the cat food.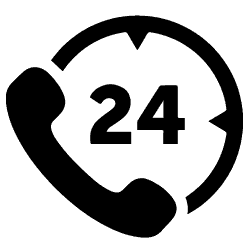 Dog Gone Wildlife: 24/7 Animal Removal
We could be sleeping in bed all cozy with the covers up around us, but if we hear the phone ring, we take animal trapping seriously and respond on short notice. You hire us, and animals will be removed under the most humane conditions.
For example, when getting rid of geese, we use special geese herding dogs to scare them off the property and ensure your property is the last place they think of for next time.
Bats: Why Wildlife Trapping Matters
Bats living in the attic or chimney have plagued homeowners since the early days of the cave man. Getting rid of them can be tough work, and the smell of bat guano permeating your home can make you nauseous and give you another reason to call us. It can also be dangerous because of a disease you get from exposure to bat guano called histoplasmosis.
Outside hearing the unsettling sound of squeaking in the chimney, their droppings and urine also damage wood paneling and wallpaper. Around night-time look to see if you can't locate their exit point from the home. Because bats can squeeze through an opening that is 3/8 of an inch wide, plugging all the holes can prove challenging without the careful guidance of a well-trained expert.
Central Ohio's Favorite Wildlife Control Provider
When you hire us, you feel safe like getting a hug from someone special after something bad happened. When Meaghan H. of Westerville, Ohio, heard scraping noises, she thought someone had broken into her home until she realized the ominous noise coming from the attic. Instead of going up there, she called Dog Gone Wildlife and had them, come out.
They removed a potentially dangerous situation where a mama raccoon had planted her babies up in the attic. Mamas of any species can turn downright hostile when you threaten her babies, but because Meaghan chose us, we defused the situation with expert knowledge and proper trapping equipment before it had the chance to erupt. Toddlers are known for exploring everything. Imagine if your child had accidentally wandered into this hidden raccoon nest?
Dog Gone Wildlife: Angie's List Super Service Award
Whenever you hire a wildlife control company, you want some kind of promise their work will keep the wildlife out of your home and off your property. Dog Gone Wildlife earned the Angie's List Super Service Award, which means they were rated a grade A company in their field because of the overwhelmingly positive reviews from past customers. If our work was good in the past, history has a strong chance of repeating itself.
Here are reasons you can feel confident of our animal trapping services:
Affordable
Arrive on time
Licensed and insured
Humane animal treatment
Five-year service work guarantee
Defend Your Pets from Coyotes and Skunks
If you ever had little Sparky saunter into the house like a bold champion after a bark-filled squabble with a very furious skunk, you know how your nostrils will suffer if more skunks have taken a liking to your neck of the woods. In some cases, they build a nest under your deck or home. Our wildlife trapping services can remove both skunks and dangerous coyotes. Small house pets like cats have become a favorite of the coyote's menu. Sometimes coyotes will have diseases like parvovirus, rabies and distemper. In these cases, they can be dangerous, and we humanely euthanize them for everyone's safety.
Dog Gone Wildlife serves the Central Ohio community with their animal trapping services. You can call us for a range of animal nuisances including skunks, bats, squirrels, groundhogs, coyotes, opossums, chipmunks and raccoons. If you have animals damaging or threatening your property, please do not hesitate to have us remove the problem. In some cases, the longer you wait, the higher the chances that the population will reproduce and be harder to control. They could also damage your home to where you will have to pay hundreds of dollars to have the flooring or wood paneling repaired.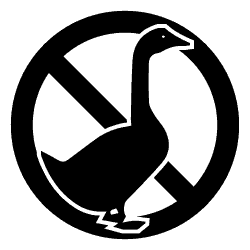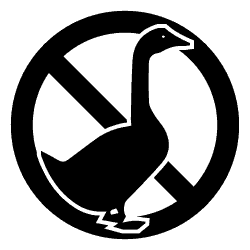 Our professionals offer humane goose and wildlife control and removal services in Columbus, Ohio as well as towns and suburbs around Columbus including Powell, Worthington, Westerville, Sunbury, Galena, Dublin, Hilliard, Upper Arlington, New Albany, Bexley, Gahanna, and Whitehall.